Once upon a time, there was an angsty teenage princess whose hair was free from all things detrimental. Unfortunately, 8 years of extreme color changes made her hair heart-wrenchingly hopeless. After buying countless lotions and potions that promised her the world but ceased to change anything but her bank account status, the princess decided to accept defeat and the fact that her hair was simply beyond repair.

But this fairy tale does have a happy ending. Today, the adult version of our young princess is here to tell you about some things that have helped give her hope for her hair's future!
Before I get into the nitty gritty details of my hair care, I want to add a little disclaimer. I am (obviously) NOT a doctor. If you are concerned about any medical issues you may have, I highly advise seeking a licensed healthcare professional. Also, please note that everyone's hair and body chemistry is quite different, so what worked for me might not work for you (just as what works for you might not work for me). However, I did want to share what has helped me with my hair situation in case it might help someone else out there. :)
The first thing I want to talk about is vitamins and minerals. Both are immensely important for your body to function correctly, and they're even important for the health of your hair. If you are deficient in certain substances your hair needs, it does NOT matter what fancy mask or conditioner you use on it- it will look and feel like crap. And that was one of my main problems. A few years ago, I got my blood tested and found out I had iron deficiency anemia. Without going into too much personal detail, my anemia got a lot worse for me recently- which was really scary. So I simply put myself on iron supplements, and I feel like a new person. I'm not as drained as I used to be (I was always tired no matter how much or little sleep I got) and my hair is amazingly stronger, shinier, and healthier. I also shed a lot of hair before I started taking the iron supplements. My boyfriend would literally pull hair off of my clothes all day from my hair shedding so much. It sucked! Now, barely any of my hair sheds, and it only happens when I brush it. It's pretty interesting how one overlooked mineral has the capacity to make or break your health! If you are curious about iron and the many amazing things it does for your body, I highly recommend reading this article:
http://www.organicfacts.net/health-benefits/minerals/health-benefits-of-iron.html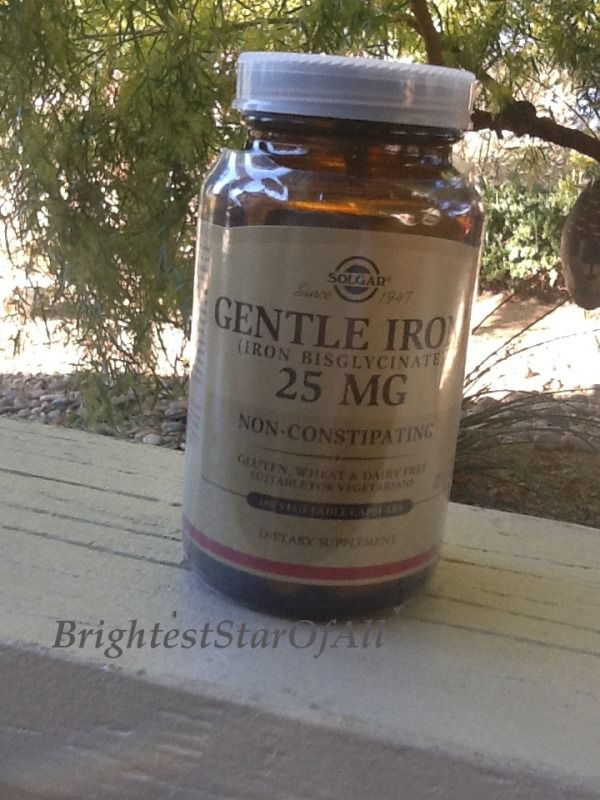 Above: My iron supplement! Non-constipating.... Woohoo!
Next, I will be discussing the hair care products that have worked the best for me. The products I use on my hair are all from a company called Cocoa Pink, which is an indie bath and body company best known for their foodie type of scents. Since I am not a foodie scent enthusiast, I opt for the more obscure ones. I say this because for the products I am about to mention, you can choose any scent from their current catalogue and have said products scented with it! It's a pretty neat concept.
My boyfriend gets a kick out of this first product, which is called Princess Poo shampoo. The scent of this particular bottle is "The Night Before Christmas."
Actually, to save redundancy, all the products I'm about to mention are in the same scent.
According to the website,
http://cocoapink.net/pages.php?pageid=6
, The Night Before Christmas is described as follows:
"Delicate Douglas Fir boughs adorned with sparkling festive ornaments warmed by flames of a roaring fireplace while bright candy canes rest next to a plate of vanilla laced sugar cookies set out for Santa's arrival."
Princess Poo shampoo works really well for me, and it's SLS and paraben free. What the heck does that mean, you ask? This is what I got from Cocoa Pink's product description of Princess Poo " 'Sodium Lauryl Sulfate/Sodium Laureth Sulfate: These cheap, harsh detergents, used in shampoos for their foam-building properties, are also used in car washes, as garage floor cleaners, and as engine degreasers. They are often derived from petroleum and can cause eye irritation, scalp irritation, and tangled hair.' ~onesta"
I used my good friend Google to discover what parabens were. Simply put, parabens are preservatives used in a wide array of foods and cosmetics that deter mold/bacteria. There are some studies that link parabens to negative side effects, such as breast cancer. I retrieved this information here:
http://health.howstuffworks.com/skin-care/beauty/skin-and-lifestyle/parabens.htm
So you can click that link if you're interested in leaning more :)
I like that Princess Poo is free from those harmful ingredients, and I also like how well it works on my hair. It makes my hair clean and soft (not to mention smelling quite lovely). This is definitely my HG shampoo. I've been through a few bottles so far. Depending on the size you choose, Princess Poo shampoo is available on Coco Pink's website from $7.50 to $14.00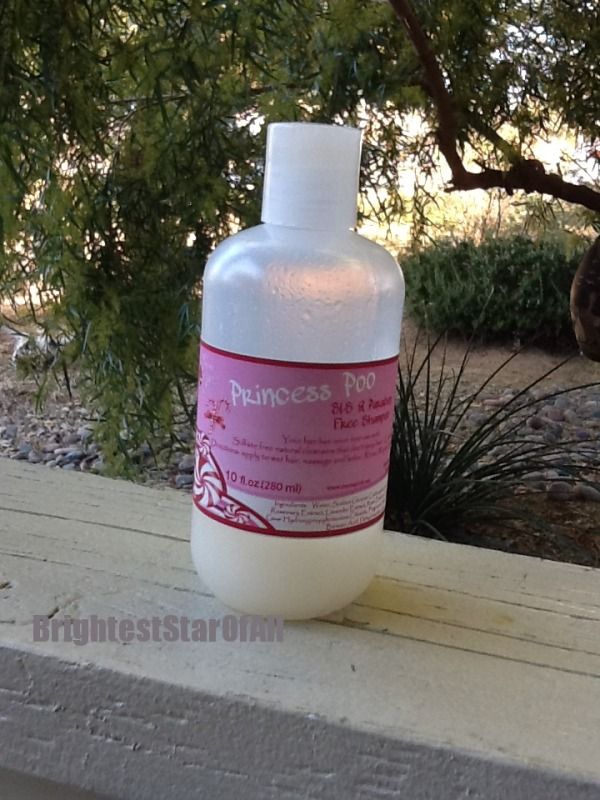 Above: Cocoa Pink Princess Poo Shampoo
The next product I use on my hair is Cocoa Pink's Argan Therapy Creme conditioner. I received it as a sample with one of my previous orders, and it made my hair so soft and nice that I immediately purchased a full size. I use it as a daily conditioner, combing it through my hair after shampooing in order to distribute the conditioner evenly. I know Argan oil has been incredibly popular for hair care lines lately, and I am pretty sure it's great for your hair. All I know is that it makes my hair feel great and that it works. This conditioner contains Argan oil and coconut oils. :) The price is either $8.50 or $15.00. Again, it depends on the size you select.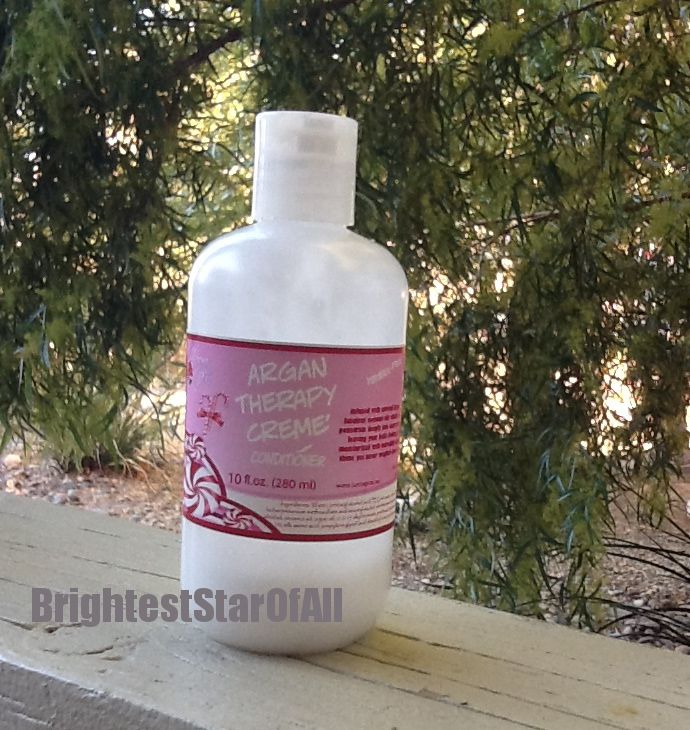 Above: Cocoa Pink Argan Therapy Creme' Conditioner
Moving right along, this product is my absolute favorite hair care product ever. It's called Soulmate Hair Rescue Treatment. A few months ago, I read the product description and decided to give it a shot. I couldn't be more happy that I did. This stuff is seriously like magic. It replenished my dry, tangled hair and literally brought it back from the dead. I use this about once a week to deep condition. Sometimes I use it on my dry hair overnight as an extra deep conditioner, which always leaves my hair even more healthy and soft than it usually is. I always get compliments on my hair when I use this little trick! I'm really sad that I don't have much left, as the website is not processing orders until January 14th. I did order more, but I don't want to run out before then! Unlike the other products I mentioned, this treatment is only available in one size at $14.99. For me at least, it was worth every cent!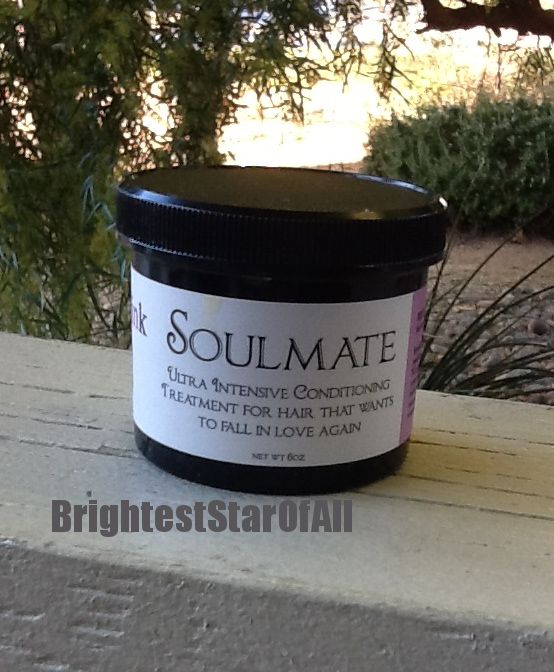 Above: Cocoa Pink Soulmate Hair Rescue Treatment
Finally, we've reached the last product I use for my hair health, which is the Anti Frizz Styling Serum. I use a nickel-sized drop on my towel-dried hair and comb it through evenly. I have pretty long hair, so most people probably shouldn't need that much. It really gives my hair a bit of an extra "oomf" when it comes to softness, and it also acts as a heat protectant. I don't blow dry my hair unless I am running late for work, but I do straighten my hair once it's dry; so the heat protectant comes in handy. I've accidentally forgotten to use this product in the past, and I noticed my hair wasn't as soft and shiny. This product is either $6.00 for 2 oz. or $14.99 for 4.5 oz.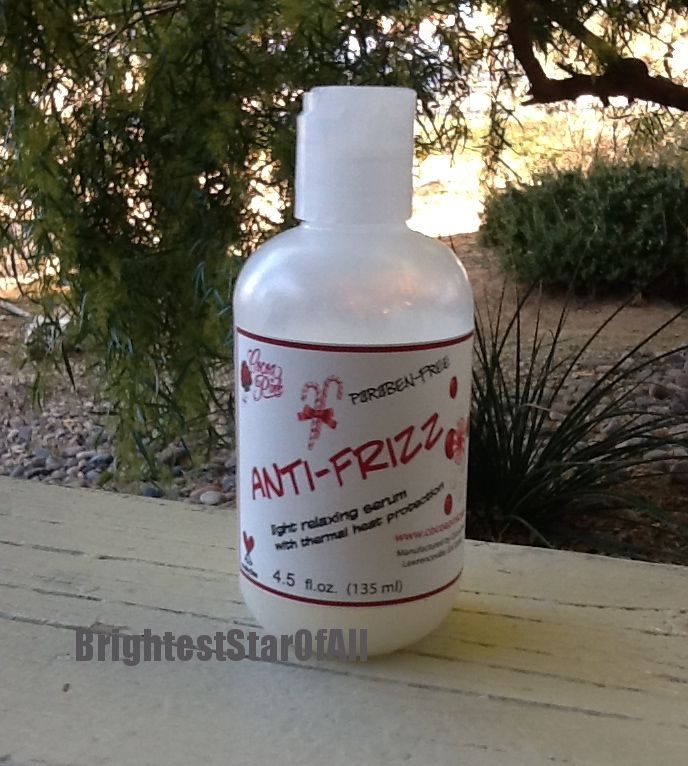 Above: Cocoa Pink Anti-Frizz Styling Serum
Everything I mentioned (sans the iron, which I purchased from Whole Foods) can be purchased from Cocoa Pink's website:
http://cocoapink.net/home.php
Please keep in mind that you can order stuff right now, but it will not be processed until January 14th. At that time, the TAT is 7-10 business days. I think it's important to mention stuff like that just in case anyone decides to try one of the products I write about.
That was A LOT of stuff to write about, but I certainly hope it helped someone in some way. Even if it didn't, I had fun putting this together!
Please let me know what your Holy Grail hair care products are and/or your hair care routine. As always, thanks for reading!
Disclaimer:
All products mentioned were purchased by me for my own personal usage. I am not affiliated with or compensated by any of the companies mentioned. All opinions are my own and always honest!