I, for one, do not like waking up in the mornings. I love the sunrise, the birds chirping, the stillness, and all the beauty that mornings come with; I just don't like the actual waking up part. I am a grumpy asshole in the morning. Anyway, I like to do easy makeup when possible, because I'd rather be enjoying my morning than trying to get my eyeshadow shaped and blended. Therefore, I opt for winged liner and a crapton of mascara, and I like how it turns out.
So... these pictures are going to be awkward as hell because I don't really take pictures of myself and I forget how to 'human'... but yeah, here's pictures of my makeup :D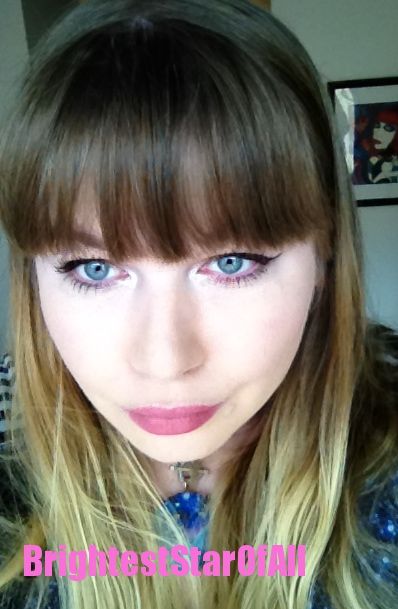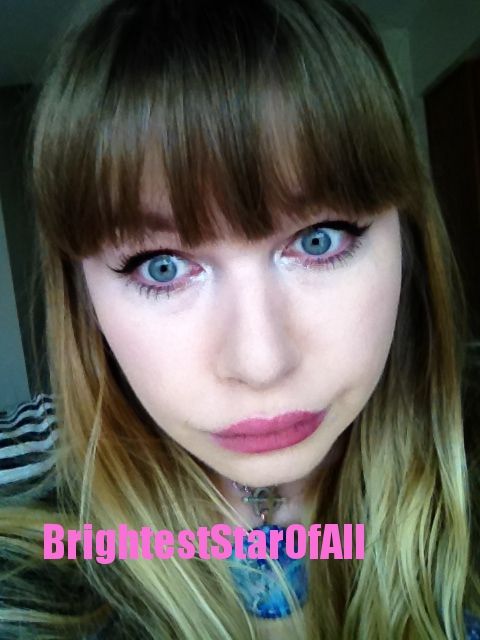 I'm pretending to have big eyes. I look dumb as hale, but I like how my makeup looks here, so I swallowed mah pride and posted this anyway.
Jordana Fabuliner in Black
Tarina Tarantino Sparklicity Pure in the inner corners of my lid
A LOT of Maybelline Cat Eyes mascara
MAC Matchmaster Foundation in 1
MAC Studio Sculpt powder in NC15
MAC blush in Pink Swoon
What do you guys like to use for an every day makeup look? :)
Thanks for reading, and have a lovely weekend!
DISCLAIMER:
All products mentioned were purchased by me for my own personal usage. I am not affiliated with or compensated by any of the companies mentioned. All opinions are my own and always 100% honest.